Over the summer I went to two very different football games. So did my friend Michael "Dougle" McDougle. The first one was Dougle's first football or 'soccer' game at DC united. As you can tell he was pretty excited.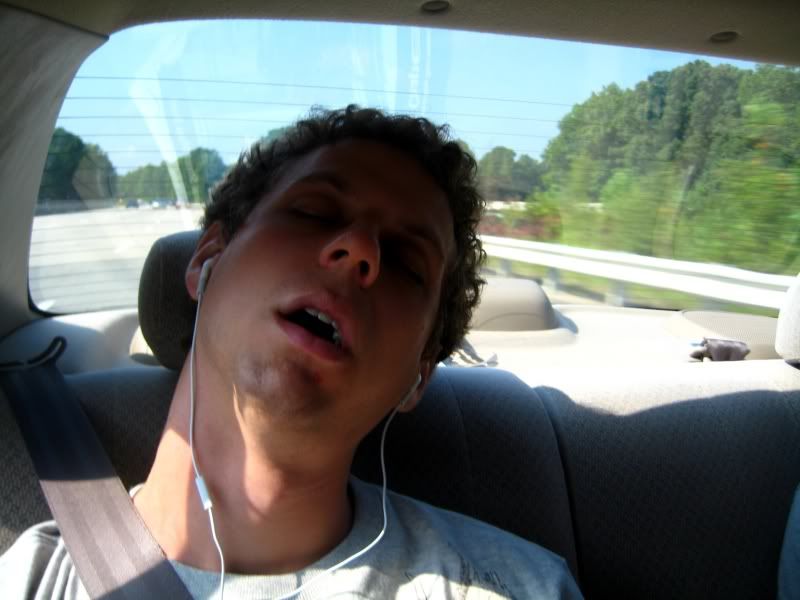 Well get a few beers in him and he is! He thought I was taking a picture.
Ah here I am with bottle of vodka in hand and 4 hours early to the match. Now that is a true football fan! Well there was a little thing called a 'tailgate' before that we had to partake in. It was $10 for all you can drink and eat. Why the bottle of vodka you ask? Well they do run out, don't wanna miss out on some drinking time. The term tailgate comes from having a party in the car park while sitting on the tailgate of your car. It is pretty much like going to the pub before them game.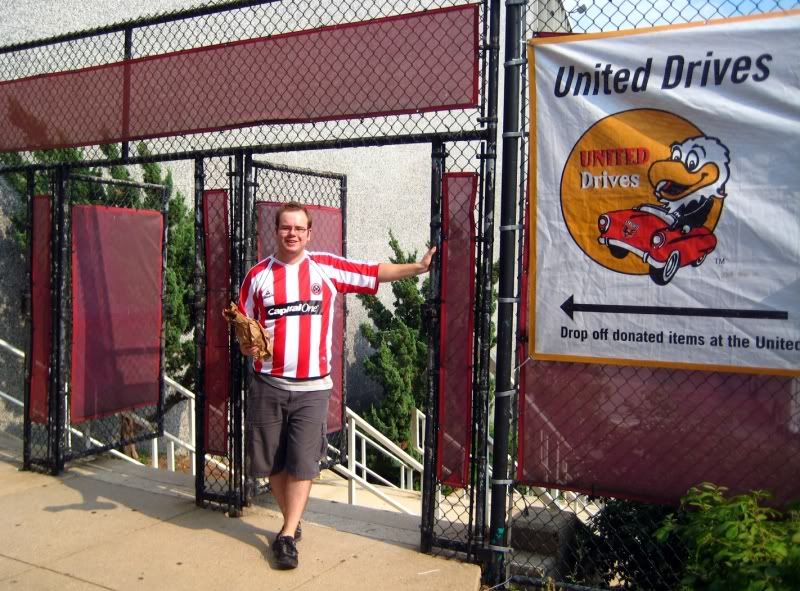 The united shirt went down really well. So many people came up and talked to me as I was wearing a 'real' footbal shirt. Many of them were expats like me. I even met two Shefield united suporters, from sheffield.
I just liked this. A DC number plate.
It was strange to see a smiliar atmosphere at the soccer game. I do miss everyone piling out of the pub or whereever and getting to the game just at kick-off. Notice Greg in the yellow.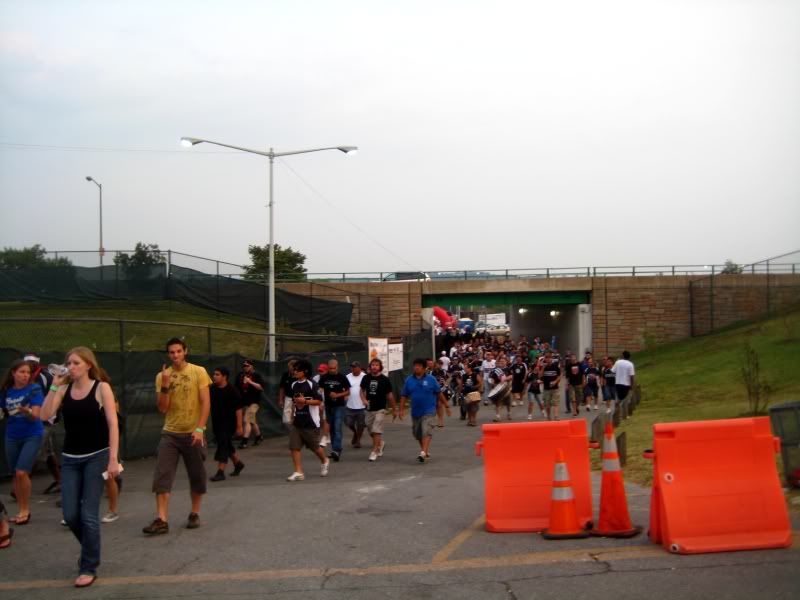 Even though it was a terrible game we sang all match. Mark (left) is actually a DC united fan and got us sweet tickets behind all the nutters.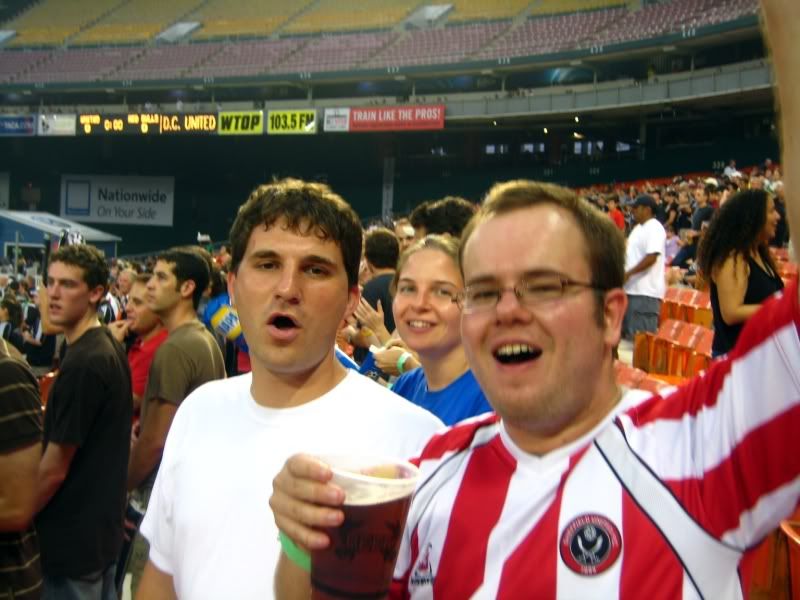 Here is the song that we sang a lot of the time. It was a great atmosphere. Dougle loved the game even though it was a 0-0 draw.
I said it was a tale of two football games. Dougle is a big [American] football fan. I said I would go to a game with him. I was rewarded with the UNC (Chapel Hill) Virginia Tech game (Dougle went to VT). Slightly hungover from the night before we got in Dougles car and drove to the thrill with a Bojangles tailgate special (lots o' fred chicken in a box). It was a lovely day in the thrill to sit just on the UNC campus drink beer and eat chicken and go to the game.

Here is the half time show. The marching bands. VT were down at this point to a strong Carolina team. I was sat with all the VT fans while I had no allegiance to either team I did find the Carolina annoucer rather annoying, so I was rooting for VT. It was a close game in the end and VT came out to win. They eventually won the ACC this year.!

Carolina are in blue and VT white.